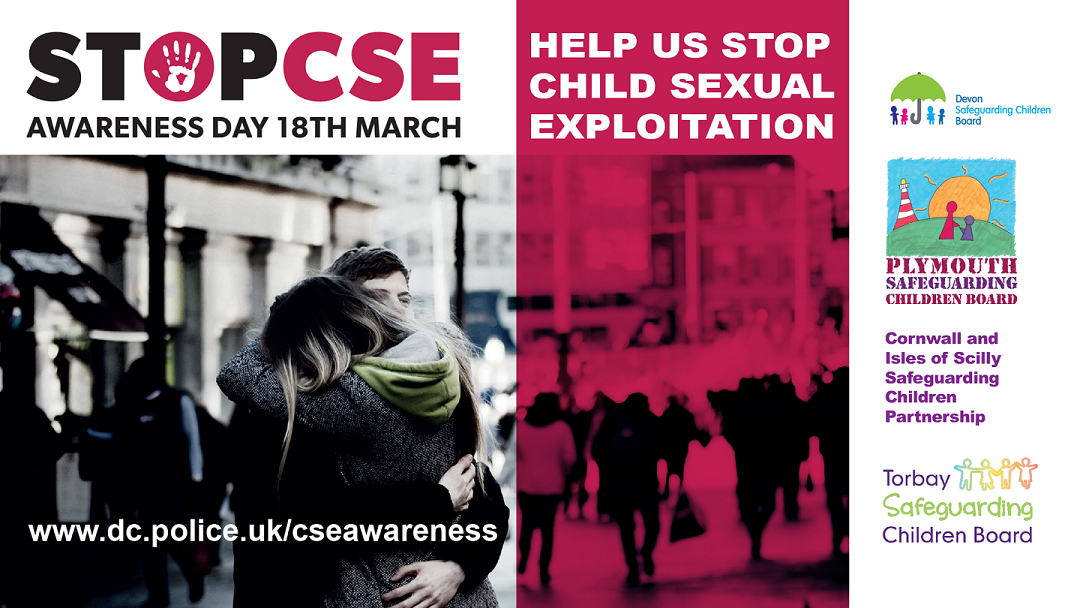 National CSE Awareness Day 18th March 2017
Plymouth, Torbay, Cornwall and Devon Safeguarding Children Boards have teamed up to promote awareness of Child Sexual Exploitation (CSE) to parents and carers.
To coincide with Child Sexual Exploitation Awareness Day on 18 March led by national charity National Working Group (NWG) the four South West Peninsula Safeguarding Children Boards, working with Devon and Cornwall Police, local authorities, Northern, Eastern and Western Devon Clinical Commissioning Group (NEW Devon CCG) and charities including Barnados, NSPCC and The Children's Society are making parents and carers aware of the signs of CSE to look out for.
Sexual exploitation is a type of child abuse which can damage a young person's physical, emotional and psychological health.Signs to look out for include unexplained gifts or money, excessive or secretive use of mobile phone, self-harm, significantly older friends or playing truant / going missing.
For more information about CSE, visit the new dedicated webpage for Devon and Cornwall at https://www.devon-cornwall.police.uk/cseawareness